Clogher Road, Crumlin, Dublin 12
Sunday: 10:00am & 12:00pm
Mon-Fri: 10:00am
Saturdays: 6:00pm (Vigil)
Clicking the Donate button will take you to PayPal to complete your donation.
Annual Mass of Remembrance
We Invite you and your family to
Join us online for our
Annual Mass of Remembrance
For all our deceased especially those who died during the past 12 months
On Sunday 15th November 2020 at 3pm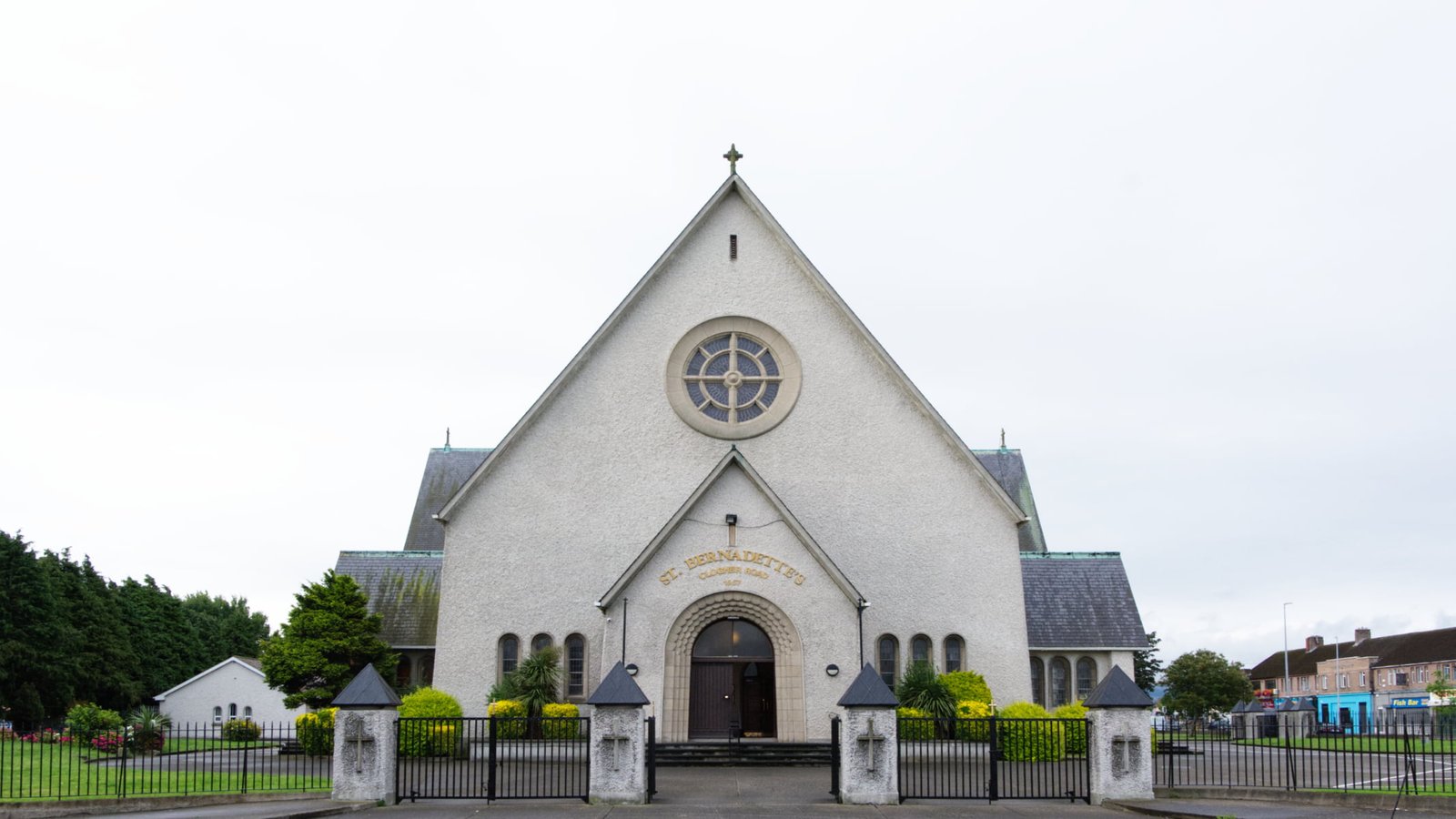 Welcome to St. Bernadette's Clogher Road Parish website. Here you will find all the information you need for the parish, including mass times, sacrament details and news of up-coming events.
The 10.00am weekday Mass is live streamed, Monday to Friday and Sunday Mass at 12noon on our church webcam (accessed through the front page of the parish website: www.sbcc.ie) The church remains open for private prayer 10.45am to 5.30pm Monday to Saturday and 1.00pm to 5.00pm Sunday.
Holy Week begins next Sunday 28th March, which is Palm Sunday. All our Holy Week and Easter liturgies will be live streamed at www.sbcc.ie.
In the coming week, our parishioners will receive the Holy Week schedule and their Easter offerings envelope.
We welcome any feedback you have on the site, including suggestions for future events or ideas for our news articles. Simply contact the office by emailing clogherroadparish@gmail.com or phone us on 01-4733109
at St. Bernadette's Church
Holy Week and Easter schedule 2021
This year's Holy Week Ceremonies will be celebrated in keeping with Government restrictions. They will be livestreamed on our Parish Website www.sbcc.ie/webcam/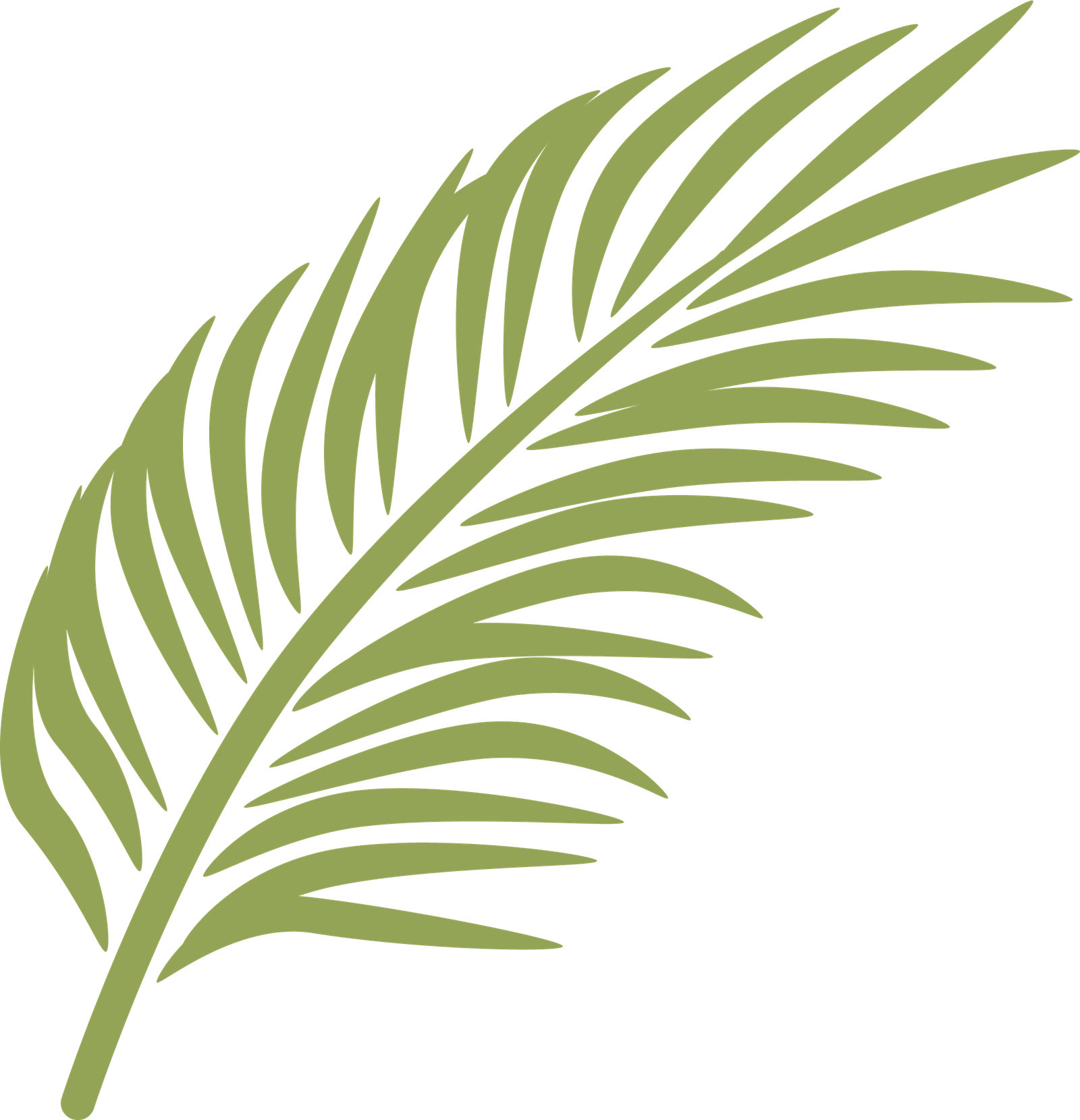 28th March - Palm Sunday
Mass Livestreamed at 12 Noon.
(Church open for private prayer from 1pm to 5pm)
1st April - Holy Thursday
Livestreamed at 7pm - Solemn Mass of the Lord's Supper.
Followed by a holy hour from 8pm to 9pm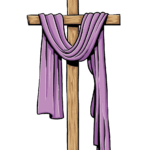 2nd April - Good Friday
Private prayer 10am to 1pm and 4pm to 7pm
Livestreamed at 3pm – Solemn Liturgy of the Passion of the Lord.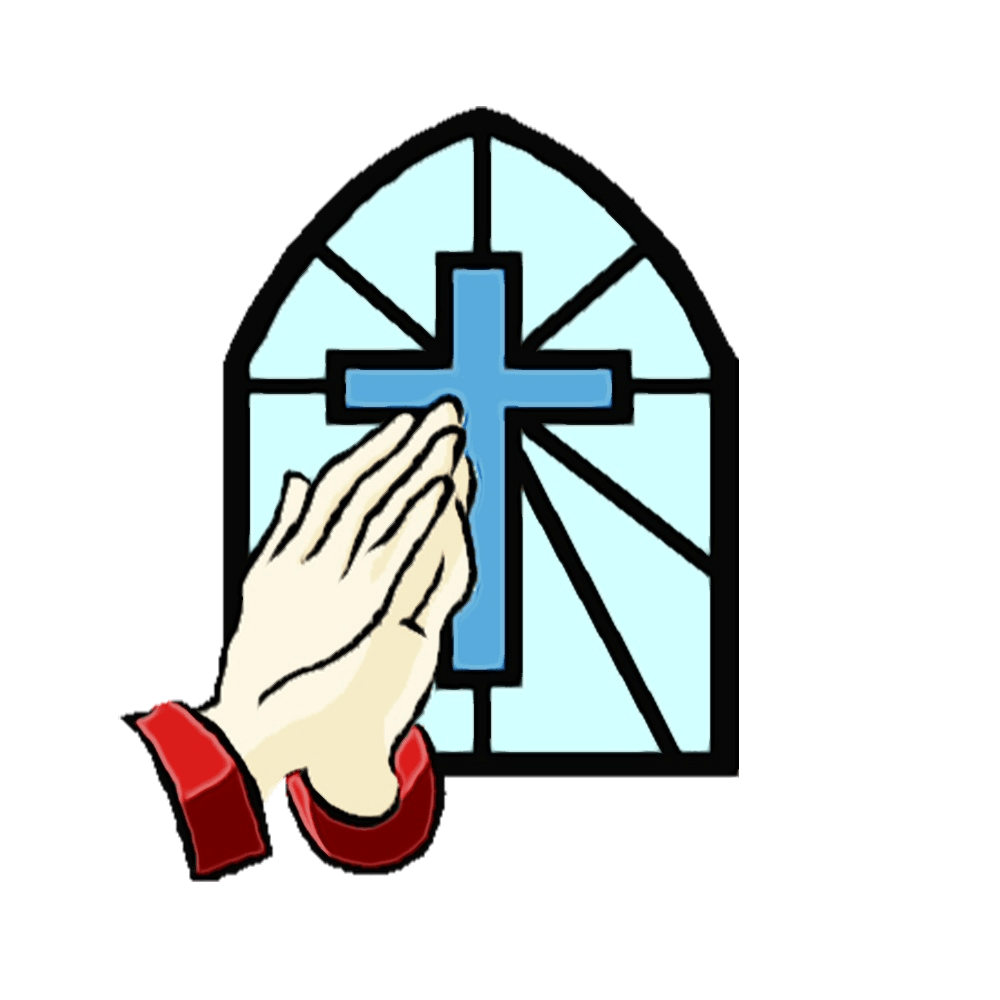 3rd April - Holy Saturday
Church will be open for private prayer 10.30am. to 5.30pm.
Livestreamed at 9pm - Easter Vigil Mass.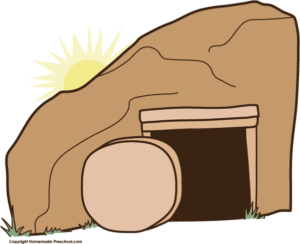 4th April - Easter Sunday
Mass Livestreamed at 12 Noon.
(Church open for private prayer from 1pm to 5pm)
I hope that we can come together and unite with one another in prayer as we commemorate the great events of our Christian faith, the Passion, Death and Resurrection of Christ.
May the Risen Lord
Bring you Peace, Joy and new Hope
this Eastertime.
Fr. Brian
Holy Week is the last seven days of Lent. It begins with Palm Sunday and ends with Easter Sunday.
For the Catholic Church, it is a key week since it commemorates the Passion, Death and Resurrection of Christ.
What is the significance of each day?
On Palm Sunday, Jesus' arrival to Jerusalem is remembered. Catholics can participate in processions with blessed olive branches or palms.
Some of those carried by Pope Francis at the Vatican come from Elche, a city in southern Spain.
From Holy Monday to Wednesday there are no special events.
Holy Thursday commemorates Jesus' Last Supper, in which He instituted the sacraments of the Eucharist and holy orders. During the Mass celebrated on this day, the priest practices the rite of foot washing.
On Good Friday we meet for the Solemn Liturgy of the Lord's Passion, at which the passion narrative is read, and the cross unveiled and venerated.
On Holy Saturday the church is actually closed, until later that night, when the Easter Vigil is celebrated, this is the greatest and most solemn liturgy of the Church's year at which Jesus rises from the dead. It is common that new Christians are baptized into the Catholic faith on this night.
Finally, the Resurrection of Christ is remembered on Easter Sunday and is celebrated at Mass that morning
COVID-19 SUPPORT LINE FOR OLDER PEOPLE
ALONE manage a national support line and additional supports for older people who have concerns or are facing difficulties relating to COVID-19.
Professional staff are available to answer queries and give advice and reassurance where necessary.
The support line is open seven days a week, 8am – 8pm, by calling 0818 222 024.
AWARE – SUPPORT & SELF CARE GROUPS
If you, or those with whom you work wish to connect with people in relation to your mental wellbeing, please consider using the Phone In and Zoom Support & Self Care Groups, the Support Line or Support Mail, now and throughout the holiday season.
These services provide support, coping skills and information – and most importantly help people who are in distress to know and feel that they are not alone in their experience.
For more information about the groups
https://www.aware.ie/support/support-groups/ and all of our services on www.aware.ie.
The Society of St. Vincent de Paul in the Parish of St. Bernadette has like many other charities, been experiencing some difficulties due to this on-going pandemic. 
However as has been the case for as long as we have been in the parish, the response to any appeal we have made has always been excellent none more so than last Christmas where despite restrictions on the number of mass attendees the donations were in keeping with previous years. 
These donations have allowed us to respond to the increasing number requests we have received, due to the pandemic. 
We in SVP would again like to appeal to your generosity and ask you that if you are in a position to help again, would you please leave your donation in the wall-safe at the back of the church or in the blue envelopes on the tables in the church which can also be placed in the wall-safe of left into the parish office.
St. Bernadette's Newsletter
A message from Fr. Brian as we return to Mass
The past months have been very difficult for all of...
Sacred Heart Novena 2020
11th-19th June 2020 at 7:30pm
SVP Urgent Appeal: When this is over, some of us will still be trapped
The Society of St. Vincent de Paul's message is simple:...
Update: First Holy Communion
First Holy Communion Saturday, 9th May 2020 A Special Message to...
Loving and healing God,
we, your people turn to you in prayer,
confident that you are with us and with all people in every moment.
We stand before you as people of hope, trusting in your care and protection.
May your faithful love support us and soothe the anxiety of our hearts.
Generous God,
fill us with compassion and concern for others, young and old,
that we may look after one another in these challenging days.
Bring healing to those who are sick with the virus and be with their families.
May those who have died rest in your eternal embrace.
Comfort their family and friends.
Strengthen and protect all medical professionals caring for the sick
and all who work in our medical facilities.
Give wisdom to leaders in healthcare and governance
that they may make the right decisions for the well-being of people.
We pray in gratitude for all those in our country who will continue to work in the days ahead in so many fields of life for the sake of us all.
Bless them and keep them safe.
O God of creation and life,
we place ourselves in your protection.
May the mantle of your peace enfold us this day and tomorrow.
St. Patrick, pray for us.
St. Brigid, pray for us.
St. Laurence O'Toole, pray for us.
May all the saints of God, pray for us. Amen.
St. Bernadette's Parish is located in the Archdiocese of Dublin on Clogher Road, Crumlin, Dublin 12.
Constituted in 1947 from Dolphins Barn, the first church was located on the nearby Rutland Avenue.
In December 1957 the church moved to its present location at the cross roads of Sundrive Road and Clogher Road
Sunday: 10:00am & 12:00pm
Mon-Fri: 10:00am
Saturdays: 6:00pm (Vigil)
Mon: Miraculous Medal Novena Prayers (after 10am Mass)
Mon-Wed: Eucharistic Adoration (after 10am Mass – until 12pm)
Confessions by appointment
Child Safeguarding in St. Bernadette's Parish
The Archdiocese of Dublin recognises and upholds the dignity and rights of all children, is committed to ensuring their safety and well-being and will work in partnership with parents/guardians to do this. The Archdiocese recognises each child as a gift from God, and values and encourages the participation of children in all activities that enhance their spiritual, physical, emotional, intellectual and social development. All diocesan personnel (including clergy, religious, staff and volunteers) have a responsibility to safeguard children through promoting their welfare, health and development in a safe and caring environment that supports their best interests and prevents abuse.
Your Parish Safeguarding Representatives are:
Ita Leahy & Clare Pion
and are contactable through the parish office (see below for contact details).